This changing market is bringing back key real estate fundamentals. Specifically, open houses are back! For many agents, the past few years have been a blur, and open houses might not have been as vital in your toolkit as it is now.
Open houses are a proven way to generate leads and get your name out there. Also, open houses typically speed up the selling process by giving buyers a chance to see the home in person.
Are you ready for your next open house, or are you a little rusty?
Whether you are planning to host your first open house or want a refresher, check out our ultimate checklist for conducting an amazing open house.
This checklist will help ensure that your open house is successful and generates leads.
I have been a part of several real estate companies in the Triangle area. Fathom Realty is by far the best I have been associated with. They are fair, up to date with technology, have plenty of training, easy to communicate with, and great to work with. My District Director, Matthew Wertz, is awesome! He always responds to my questions and concerns. I haven't experienced that anywhere else. My last two years have been the best two years in my 14-year career. Fathom is great!
Justin Roy
Raleigh, NC
If this changing market has you looking at ways to maximize your income with fewer closings, we invite you to learn more about Fathom.
Our 100% Commission Plan, low transaction fees, no monthly fees, and local leaders help support and nurture agents at each stage of your career.
Regardless of how many transactions you close, at Fathom, YOU matter!
Looking for more ways to grow your business?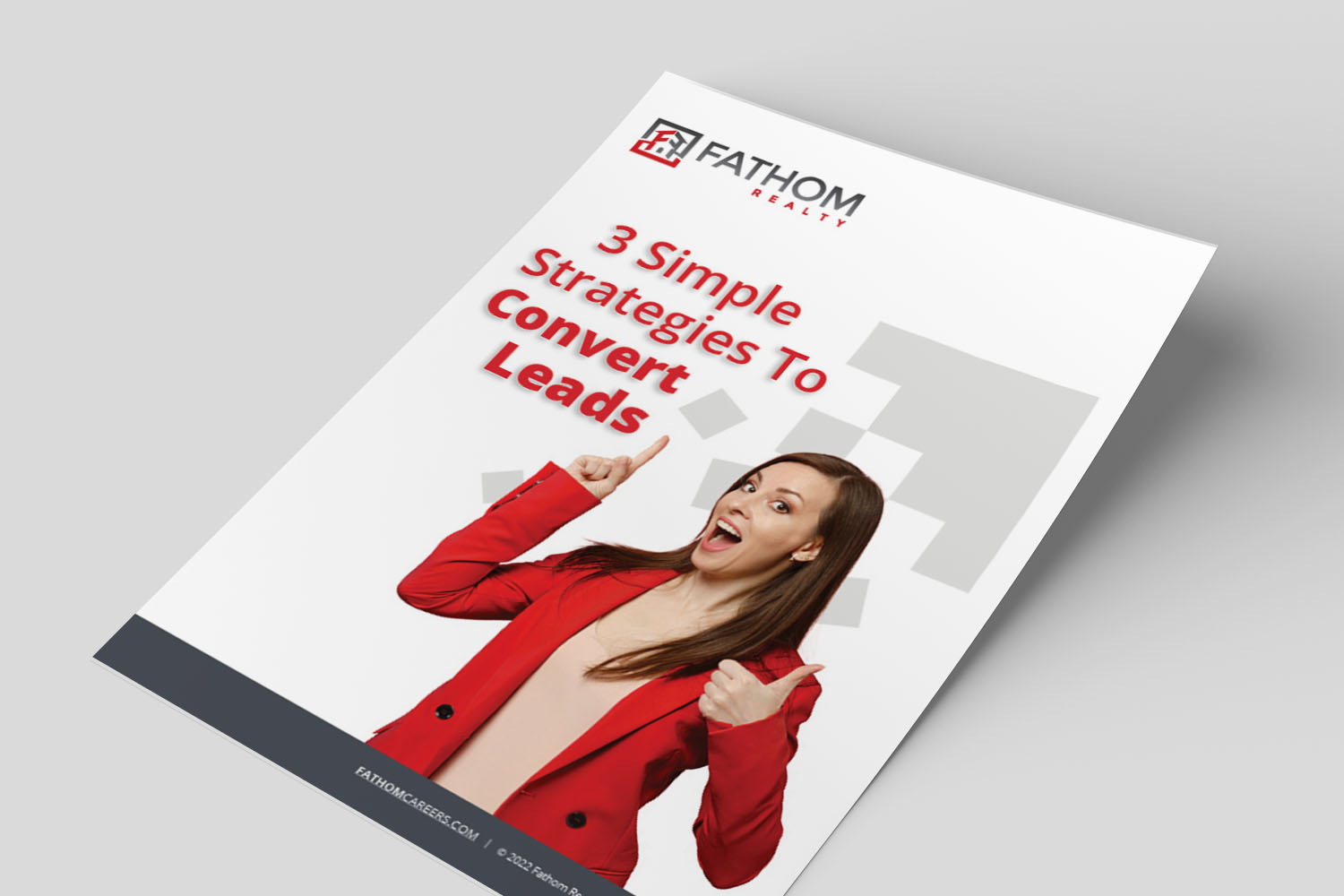 Leads are critical to your business. Effective lead management requires attention to detail and a system.
Are you ready to avoid losing leads? Download our free guide to 3 Simple Strategies to Convert Leads!
This market is changing. Fast! So NOW is the time to stay ahead of the curve and show your clients that you are the market expert! Download our free guide to 5 Scripts You Need Right Now for conversations during the market shift.
Working with first-time home buyers can present questions and challenges. Are you ready to learn how to easily answer their questions and demonstrate your expertise? Download our guide to the Top 5 First-Time Homebuyer Questions and Scripts You'll Need to Answer Them.