---
One of the concerns many agents have when considering moving from a larger 'big box' brokerage is whether that move will hurt their business or cost them listing opportunities. The fact is, most agents discover that they close even more business, not less. Don't take our word for it, below you will find a small sample of the agent testimonials that we have received. Our agents love our full service support, technology, training and 100% commission.
Janet Mitchell
Dallas/Fort Worth, TX
"Coming from a previous brokerage that would take a good portion of your commission, we knew that Fathom Realty was the best choice. Being able to keep 100% of your commission, along with only having to pay a $99 transaction fee after you cap, was attractive as well! Our business really grew once we made the switch to Fathom. It allowed us to be able to put those earnings back into building our team, and that was a huge benefit. Along with that, our team members don't have to pay the same amount of transaction fees as they would if they were solo agents, which is very appealing. We're also able to offer better commission splits to the agents interested in joining our team. We have had wonderful support from everyone in the company since we made the switch to Fathom and we could not be happier!"
Melissa and Harry Kazarian
Orlando, FL
" Fathom is a wonderful company to be a part of. I joined the Fathom Family almost five years ago, and I am amazed at how much compassion they have for each and every one of us. You will not find another broker that offers great values, awesome support, and a servant's heart. Fathom truly does care about its agents and their clients. "
Heather Wilkinson
Denton County North, TX
"Joining Fathom Realty was the best business decision for our family. Keeping the money we earn is very important to us. It has allowed us to brand our names with an extensive marketing plan. Right from the beginning, we were operating our business using the technology and support Fathom Realty has to offer. Had we been with Fathom Realty in 2021, we would have retained over $50,000 more of our earnings. We love Fathom Realty!"
David and Cyndie Chinn
Beckley, WV
"I have been with Fathom Realty for many years now. I love everything they stand for. Great values, a servant's heart, amazing leadership, and the list can go on and on. The tools that Fathom provides have helped me become a top-producing agent since year one. Not only that, but Fathom rewards success. I became a Mentor and, shortly after, became a District Director. There is no better brokerage. This is my forever home. Thank you, Fathom, for all that you do every single day for your agents."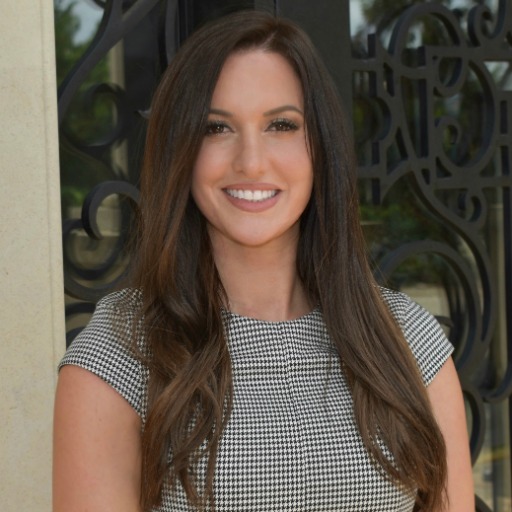 Sivan Britain
SW Houston, TX
" I joined Fathom Realty in 2017, and this company, its leadership, mission statement, business tools, and agent-to-agent collaboration are exactly what I needed to succeed professionally and personally. I was told when I first became a REALTOR® that I didn't act like a REALTOR®. That's when I knew I needed to find a firm that didn't fit the mold either. Thank goodness for Fathom. #servantleadership "
Tracy Gonzalez
RDU, NC & Atlanta, GA
Are you ready to get
MORE from your Broker?
---
Our 100% commission plan was designed to ensure the highest level of support, technology and training are available without sacrificing anything. Get more, keep more!
"Before joining Fathom, I witnessed hundreds of REALTORS® fail due to a lack of training, minimal broker support, and predatory commission splits. I watched, I learned, and I committed to avoiding their mistakes.

Fathom gave me the competitive edge needed to survive as a new agent in a hyper-saturated industry. In South Carolina, our District Director is accessible, engaged, knowledgeable, and eager to help. At the corporate level, we enjoy in-house technology (that actually works), training resources, workshops, integrated IDX/CRM, stock grants, and local networking events.

For me, the value proposition is undeniable. There is no better commission plan in the industry. In the short time since joining Fathom, I have recruited other REALTORS® away from big-box and boutique brokerages. Those REALTORS® paid $16,000/year in desk fees, $12,000-$15,000 in caps, thousands in miscellaneous "franchise" and "tech" fees, etc. Yet, they have exceeded their goals at Fathom without exception!"
James Paris
Hilton Head Island, SC
"I have been a part of several real estate companies in the Triangle area. Fathom Realty is by far the best I have been associated with. They are fair, up to date with technology, have plenty of training, easy to communicate with, and great to work with. My District Director, Matthew Wertz, is awesome! He always responds to my questions and concerns. I haven't experienced that anywhere else. My last two years have been the best two years in my 14-year career. Fathom is great!"
Justin Roy
RALEIGH, NC
"I've always dreamed of having more time with my husband and children while having a career that brought money. But, after working for three years in real estate and having to split 50/50, I was so discouraged. I finally got the courage to jump to Fathom, and my income literally doubled! Not only did my income double, but I could also stay home with my kids during the summer and work my career around my family. It's a win-win to join the Fathom Family!"
Tara Vasquez
Greenville, SC
"I recently moved from a large brokerage. I always felt like a number with my previous brokerage, and now I feel like an agent with tons of support! I was approached several months ago, and given all the information on Fathom, it was a "no-brainer" to me. I have received much support from my broker, Dan Lang, and fellow agent Brandi Clarkson. I must say, I really like the idea of keeping more of my commissions. I feel like I made a wise business decision. Glad I made the move to Fathom!"
Hope Matthews-McKay
Chapin, SC