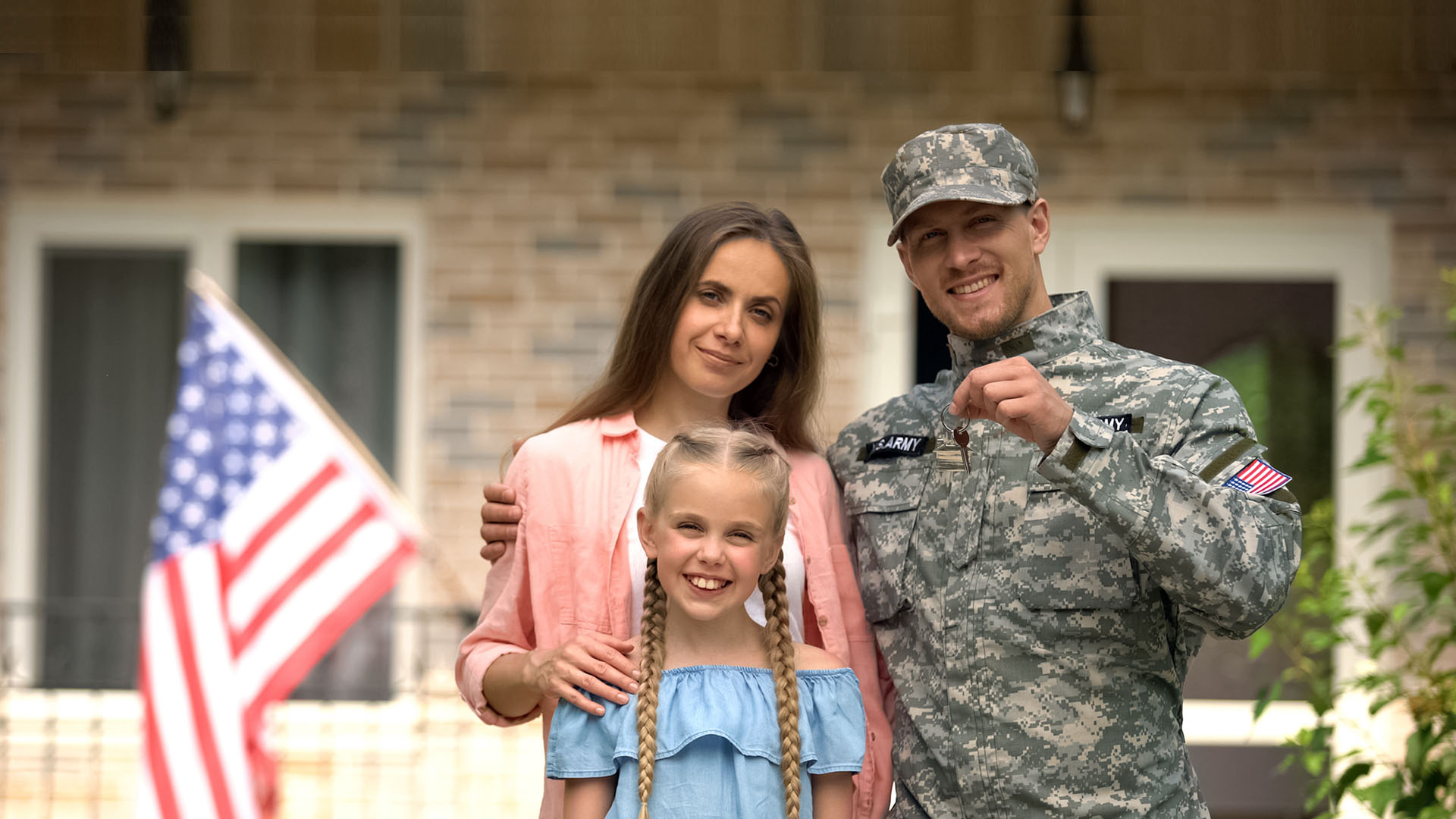 How to Specialize in Helping Military Personnel and Veterans
---
Americans who serve in the military make sacrifices for their country and are thereby entitled to an array of government benefit programs to help them achieve home ownership. As a real estate professional, you can help military personnel, Veterans and surviving spouses connect with these benefits. Here's how you can serve those who have served their country.
Helping with relocation
Active military personnel often receive duty transfer notices on very short notice. The service member must quickly sell or rent out his or her current home and purchase or rent a new home in a new location.
The National Association of REALTORS® (NAR) offers the Military Relocation Professional certification course to train you in this specialized service. You'll learn about the following:
How the military relocation process works, and how to guide the service member through it.
How to help members in decisions about selling or renting out an existing home as well as whether to buy or rent a new home.
Specialized marketing tools for NAR members to use in the relocation of military members and families.
Veterans Administration and state-level home financing benefits.
The MRP certification course is six hours and available for NAR members online or in the classroom. The completion counts toward Accredited Buyers Representative designation.
Housing finance benefits
Understanding Veterans' financing benefits is fundamental to serving their housing needs. Veterans Administration (VA)-backed loans offer more accommodating terms than non-VA private loans. VA-backed loans are made through private lenders, with the VA insuring part of the loan amount. They don't require a down payment as long as the home's sales price does not exceed its appraised value. Here's a summary of VA loans' other benefits.
They offer better terms and interest rates than non-VA-backed private loans.
No private mortgage insurance or mortgage insurance premiums are required.
There are no closing costs.
There's no penalty for an early payoff of the mortgage.
The loans can be used for purchases and for improvements to a fixer-upper.
Loans are available to eligible active service members, surviving spouses and spouses of Military members who are missing in action or being held as prisoners of war.
The VA also offers the Native American Direct Loan program to Native American service members.
In addition to VA loans, each state has its own financing benefits for Veterans. You should familiarize yourself with them.
Financial help for disabled veterans
In addition to being eligible for VA loans, a limited number of Veterans with a service-related disability may be eligible for a Specially Adaptive Housing (SAH) grant to help cover renovations that make their home accommodate their disability. There are also grant programs for homeless Veterans.
Help with homeowners insurance
Lenders will require at least a minimum amount of homeowners insurance on the property, with the first year paid by the time of closing. Armed Forces Insurance and USAA are two insurance companies that specialize in coverage for active Military, Veterans and family members.
Knowing the unique and diverse needs of the Veteran community, we created Fathom's Veteran Division. Our mission is to provide resources, support, and opportunities for Fathom Holdings Veterans, their families, and their clients who are Veterans. Learn more about this initiative HERE.
More in Business Building
---
---