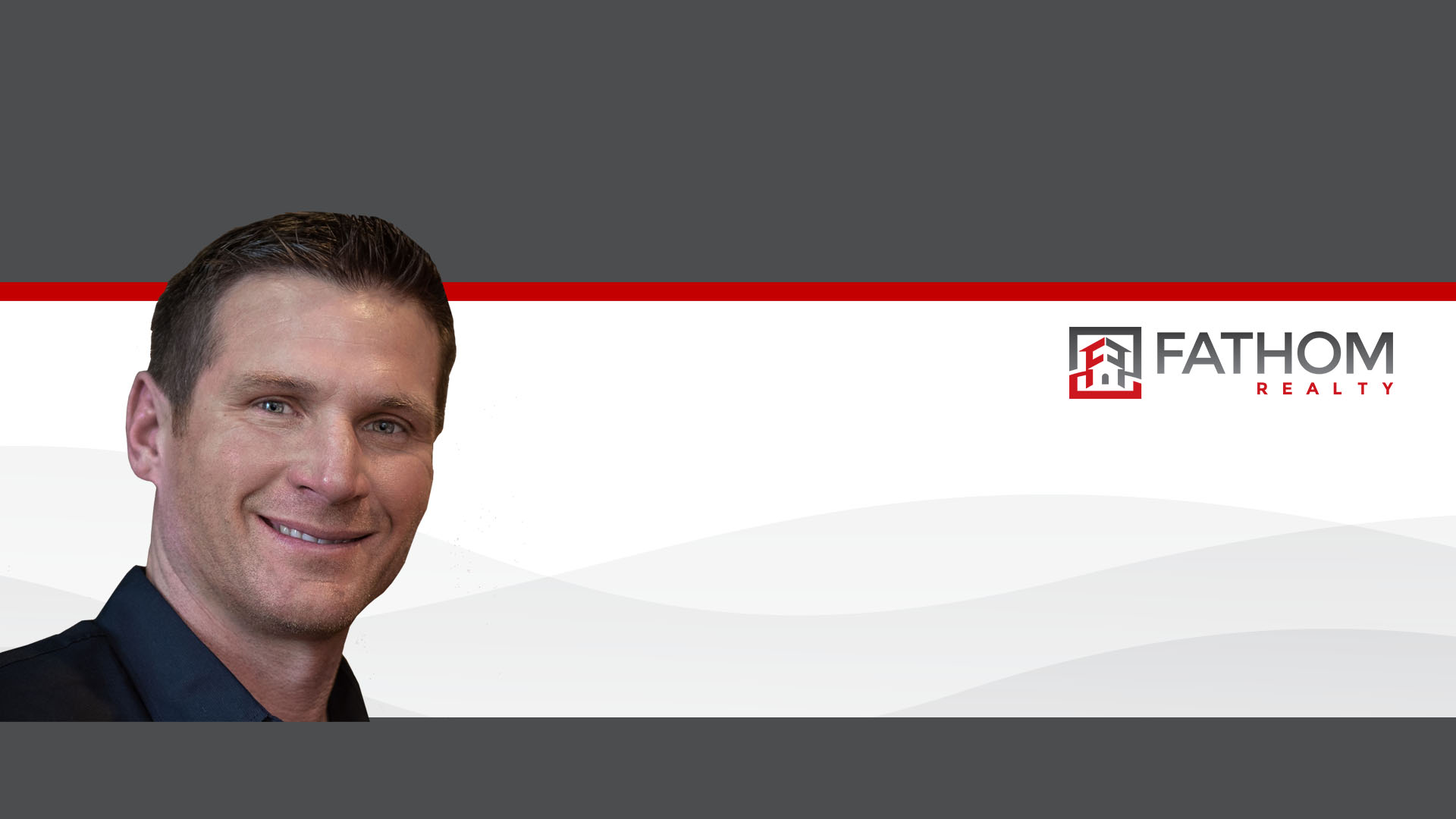 Shane Zimmerman – Embracing Flexibility, Faith, and Family in Real Estate
---
When it comes to a fulfilling career in real estate, several factors can ignite one's passion and drive for success. For Shane Zimmerman, a dedicated Fathom Realty agent based in New Mexico, pursuing flexibility, entrepreneurship, and the joys of family time have played a pivotal role in shaping his journey. With a deep appreciation for spending valuable moments with his wife and two children and an inherent desire to be his own boss and build a business for himself, Shane was drawn to the real estate world. Coupled with an admiration for awe-inspiring properties ranging from picturesque mountain cabins to stunning golf course homes, Shane knew that a real estate career would offer professional fulfillment and cater to his personal priorities.
In July of 2021, after careful consideration and a glowing recommendation, Shane joined Fathom Realty. Intrigued by Fathom's potential savings and benefits and the Christian-based values resonating with his beliefs, Shane eagerly embarked on a new chapter as the first Fathom agent in New Mexico. Although he had to patiently wait for Fathom to establish its systems in the state, Shane's faith and excitement propelled him forward. Finally, the moment arrived when Fathom opened operations in New Mexico, and Shane smoothly transitioned into the Fathom Realty family.
As a seasoned real estate professional, Shane is well-versed in the challenges and triumphs that come with the territory. When offering advice to new agents, he emphasizes the significance of effective time management. With no boss overseeing daily activities, real estate agents must allocate their time wisely and productively. Shane acknowledges that focusing on generating leads and implementing effective marketing strategies is vital for success in the early stages. As the business grows, juggling multiple transactions while continuing to create new business can be a demanding task. Thus, honing time management skills becomes paramount.
For Shane, faith has been an integral component of his journey. He attributes his success to the blessings and guidance from the Lord. In the early stages of his real estate career, Shane faced financial constraints that limited his marketing budget. However, with a strong belief in the Lord's providence, he took a leap of faith, investing as much as possible into marketing. The results were remarkable as Shane witnessed his business grow, and clients began to seek him out. He encourages new agents to step out in faith and trust that the Lord will bless their efforts if they do the work.
Maintaining solid relationships with clients, both current and past, has been another critical factor in Shane's success. Shane has fostered lasting connections that have contributed to his thriving business by prioritizing exceptional customer service and exceeding his client's needs. While recruiting new agents to Fathom has yet to be a deliberate part of his business plan, Shane's achievements within the company have naturally attracted interest. He eagerly shares his positive experiences with Fathom and the multitude of opportunities it has provided him. As a result, several agents have decided to join Fathom Realty organically through his recommendation. Shane recently achieved the Capped for Life milestone and benefits by only paying the capped transaction fee for as long as he is with Fathom Realty. He will also continue to receive stock bonuses on every agent he refers.
Beyond his thriving real estate career, Shane's devotion to his family shines through in every aspect of his life. Spending quality time with his loved ones is a cherished priority for Shane. Family dinners, gatherings, and adventures form the fabric of their shared experiences. Exploring national parks and forests and embarking on camping trips allow them to create lasting memories together. Shane indulges in hiking, camping, and hunting big game as a nature enthusiast, relishing the tranquility and connection with the natural world. Once a competitive tennis player, Shane has traded his tennis racquet for a bow and arrow! These passions have become his refuge and source of rejuvenation.
Shane's journey in real estate embodies balance, faith, and a deep appreciation for family. With a flexible schedule that enables him to prioritize valuable moments with his family, Shane has found fulfillment in entrepreneurship and the joys of being his own boss. His alignment with Fathom Realty's values and the company's remarkable support and resources have laid a solid foundation for his success. As Shane thrives in the real estate industry, his unwavering faith, commitment to exceptional service, and love for his family remain behind his remarkable journey.
Ready to take your real estate career to new heights? CONTACT Fathom Realty today to discover how we empower agents to promote their unique brand, putting you in control of your success. With Fathom's innovative approach and emphasis on agent individuality, you'll have the tools, resources, and support you need to thrive in the industry while building your brand. Don't wait! Seize this opportunity to join a company that values your unique talents and aspirations. Visit FathomCareers.com now to learn more and take the first step towards an exceptional real estate career.
---
---